PEACE OF MIND FOR A LIFETIME
- Lifetime Warranty on White Vinyl Frame and Vinyl Sash Members.
- Lifetime Warranty on Insulating Glass.
- Lifetime Warranty on Hardware.
- 10-Year Warranty on Solar Bond™ Paint Standard Colours.
- No Charge Warranty Transfers.
- Non-Prorated
Click here for USA distribution warranty
LIFETIME WARRANTY ON SUPER SPACER©
INSULATING GLASS
Vinylbilt warrants that the insulating glass units with Super Spacer© contained in the windows fabricated from select A-quality glass, and that under normal conditions there will not be an obvious obstruction of vision, which is the result of film formation or dust collection between the panes of glass surfaces for the life of the window in accordance with all terms specified in this warranty. Glass breakage of any kind is not covered. Special glazing options not listed in our Price Book are not warrantied.
WARRANTY LIMITATIONS
Vinylbilt's liability is limited solely and exclusively to repair or replace and to substitute parts, at the discretion of Vinylbilt, and under no circumstances will Vinylbilt be liable for incidental or consequential charges, such as, but not limited to, labour costs for any purpose, inconvenience, damage or injury to persons or to property, or any other expense. This Warranty will be deemed null and void if the owner/purchaser modifies or otherwise alters in any way the product after installation without the written consent of Vinylbilt, if the product is used for a purpose not intended, or otherwise outside the accepted and advised use and if harmful cleaning solutions and abrasive compounds are used. One (1) year labour warranty on all Vinylbilt windows.
SOLAR BOND PAINT
Solar Bond™ standard colours are warranted against such defects in material and workmanship that might result from paint peeling, flaking, cracking and major discoloration for a period of ten (10) years that is not caused by exposure to sunlight, heat or noxious or abrasive materials.
WINDOW OWNERSHIP TRANSFER FORM
While this Warranty is transferable to future owners of the property, Vinylbilt's obligations under the Warranty will only continue if online notice of the transfer in ownership is received by Vinylbilt within thirty (30) days of the new owner taking possession of the property in question, where the warranted product is installed and acknowledgment receipt has been issued by Vinylbilt. Should the subsequent owner fail to notify Vinylbilt of his intention to continue the Warranty, the Warranty will then expire automatically without the possibility of revival, on the close of business on the thirtieth (30th) day after the owner takes ownership of the said property. In order to send online notice and effectively transfer of warranty, please go to www.vinylbilt.com/warranty and fill out the warranty form.
EFFECTIVE DATE OF WARRANTY
This warranty will only come into force if and when the customer completes the online Vinylbilt Warranty Registration Form at www.vinylbilt.com/warranty. Vinylbilt will only honour warranties for which Vinylbilt has received said form. To be enforceable said form must be completed online within thirty (30) days after installation. For greater certainty Vinylbilt's obligation under this Warranty will only take effect upon confirmation from Vinylbilt of the receipt by Vinylbilt of your completed Warranty Registration Form. Warranty Registration Forms not completed within the deadlines set out herein will result in the termination of the warranty and Vinylbilt's obligations hereunder.
INSTALLATION LIABILITIES
Vinylbilt is responsible solely for the manufactured product. All installation related claims should be directed to the Distributer/Dealer/Installer. Vinylbilt will not be responsible for claims arising between the Distributer/Dealer/Installer and their customers. Vinylbilt is a Window Wise Approved manufacturer and adheres to the Window Wise standards available at www.windowwise.com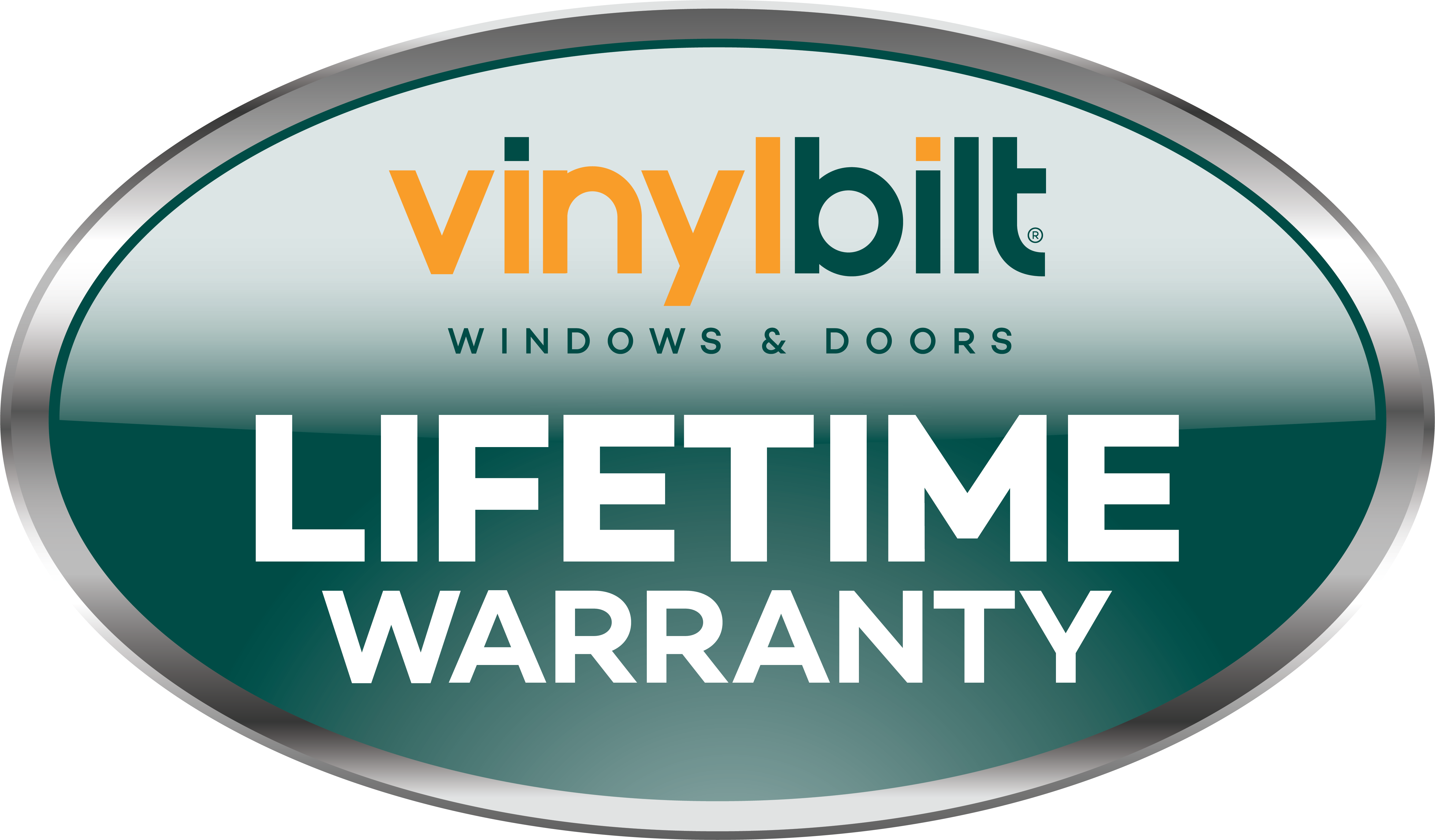 QUALITY STANDARDS
All Vinylbilt products are manufactured according to Vinylbilt standard manufacturing tolerances. With quality construction, committed staff and technology we ensure the best possible products and service available.
LIFETIME WARRANTY ON WHITE VINYL
FRAME AND VINYL SASH MEMBERS
Vinylbilt Windows and Greenhouses are warranted against such defects in material that might result in blistering, peeling, flaking, corroding and fading of the frame or sash members for the lifetime of the product from the date of installation.
LIFETIME WARRANTY ON HARDWARE
Vinylbilt warrants that the hardware shall remain in good operational condition from date of installation, for crank mechanisms on casement and awning windows, over tightning of the mechanism will cause pre-mature failure and is not covered under this warranty. One (1) year warranty will apply to all other hardware.
25 YEAR LIMITED WARRANTY ON PATIO
DOOR
Vinylbilt warrants the patio door vinyl frame and sash components against blistering and peelling, flaking, and corroding for a period of twenty-five (25) years. All hardware is warranted against defects for two (2) years. Insulating glass panels are warranted against seal failure for (10) years. Mini blinds are warranted for a period of five (5) years. Exterior paint warranted for a period of ten (10) years to remain free of peeling, cracking and major discoloration not caused by exposure to sunlight heat, noxious or abrasive materials.
30 DAY WARRANTY ON SCREENS
Punctures and tears in screens are covered for thirty (30) days. Parts will be provided at no cost F.O.B Vinylbilt. Labour not included.
EXCLUSIONS FROM WARRANTY COVERAGE
Damages resulting from the following are excluded from coverage under this Warranty:
Exposure to harmful pollutants, the corrosion of non-vinyl products or components due to the close proximity to coastal areas, excessive thermal or physical stress and/or high humidity levels such as but limited to improper storage.
Any damage to the window or window components due to the settlement of building structure.
Any damage caused by wind, hail, lightning or other incident of weather, deemed as an act of God.
Minor imperfections in windows and doors that do not affect the product's structural integrity or obscure vision.
Any window which has been repaired or modified by any person other than a factory- trained Service Technician or authorized Vinylbilt representative or any Non-Vinylbilt add- on or replacement parts added to the Window(s).
Any defect, malfunction or failure to perform, which has occurred because of unreasonable use, improper application or the failure to perform reasonable or necessary maintenance.
If products with visible defect(s) after goods have been picked up or delivered and are installed with such defects, but not limited to scratches, dents, and cracks and/or damaged components without notifying Vinylbilt prior to installation.
Condensation on windows, which may occur as a natural result of humidity within the house or building area. Please refer to: http://oee.nrcan.gc.ca/ for condensation prevention tips.